27 January 2012
Dubstep/DnB with pens and a ruler. Subscribe/check out our channel for more pen beat videos!
Showing our faces at 50K subscribers!
"But out of limitations comes creativity." - Debbie Allen
4 September 2011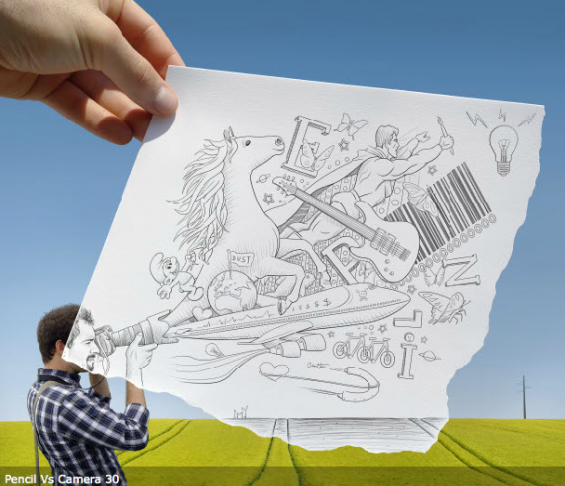 Ben Heine is a painter, illustrator, portraitist, caricaturist and photographer.
He was born in Abidjan, Ivory Coast and currently lives and works in Brussels, Belgium. He studied graphic arts and sculpture and also has a degree in journalism.
His many years of graphic exploration, artistic experience and his very own vision of the world have led him to this very singular style that you're invited to discover in this website.